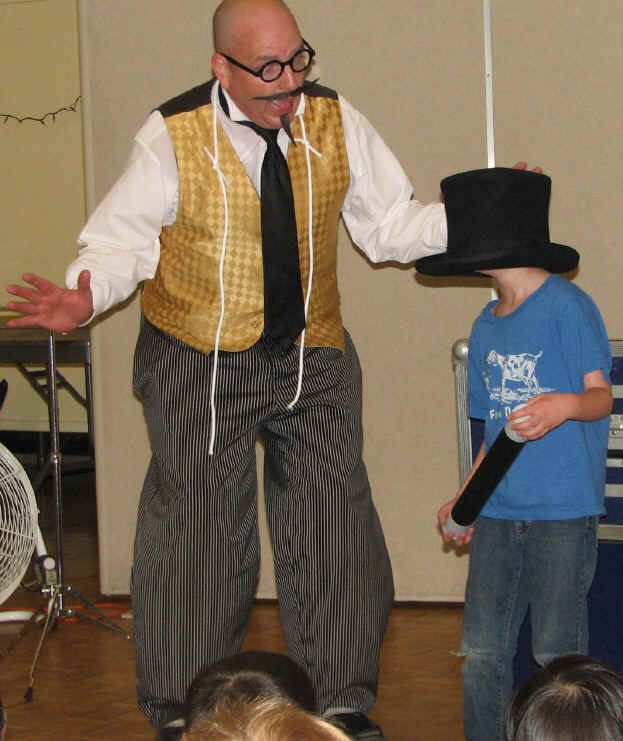 Massachusetts children's entertainer The Stupendous Mr. Magichead, also known as John Sullivan, a full-time professional magician since 1986 and kid show specialist since 1997, has earned 100% of his income for the last 30 years traveling and performing funny magic!
Appearing and disappearing to rave reviews at over 7,000 boffo children's magic shows to date, Mr. Magichead has achieved master status among family & kid's entertainers.
With a wild & wacky magic show narrowly aimed at ages 4-9 combining high-energy, physical comedy, and fresh original trickery, this children's magician continues to travel near and far bringing laughter and amazement at hundreds of shows a year to kids of all ages at schools, birthday parties, and family events.